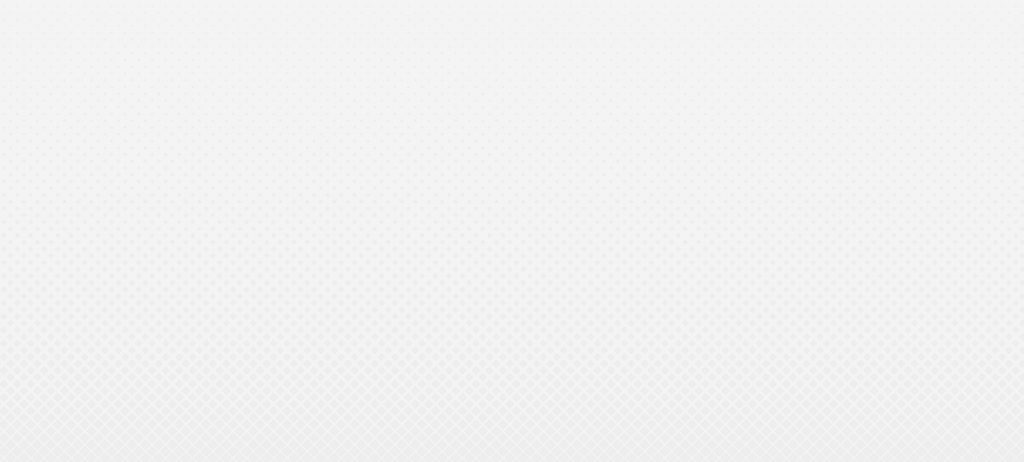 Optimize Your Sales Efforts With The Gryphon ONE Platform

The Gryphon ONE Platform is the only end-to-end solution with a carrier-grade network infused with business intelligence and AI. The platform provides automation, real-time visibility, and sales analytics that sales leaders need to optimize their sales teams and close business faster.
Plug-in Accelerators Boost Productivity and Supply More Insights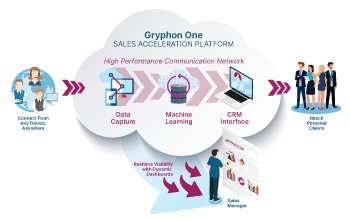 Amplify LMS
CRM Integration
Call Recording | Live Monitoring
Conversational Intelligence (Speech Analytics)
Automated Compliance
Revenue Insights
Sales Acceleration Dashboards
Sales Cadence

Easy to Implement, Easy to Use & Easy to Manage
Easy To Implement
Implements easily, with no internal IT resources required
Carrier-grade secure network with real-time connectivity and visibility
Business intelligence and AI
Integrates with powerful tools and resources
Provides visibility into key sales performance analytics
Collaborate securely at scale
Centralized security and administration
Customizable profiles and role hierarchies
Simple and effective workflow
CRM agnostic; no need to change vendors or processes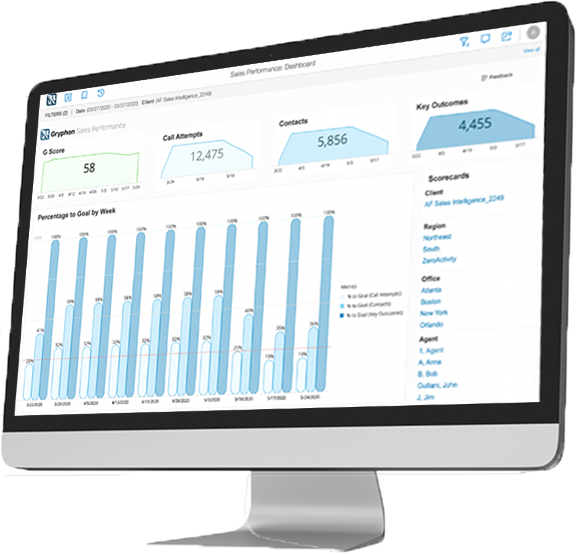 Easy To Use
The user experience is simple and effective for onboarding reps fast to deliver revenue faster. Clarify who to contact, Connect with any device, anywhere, Capture data insights and Coach in real-time.
Easy to Manage Accelerating Team Success Through Analytics
Sales Acceleration Dashboards provide analytics, automation,
and visibility into key sales performance analytics.
Accelerate revenue through actionable insights
Gain actionable data and insights to drive sales effectiveness
Evaluate performance against key performance indicators (KPIs)
Customize easy-to-use dashboards and reports
Visualize sales performance analytics
View metrics at-a-glance with heatmaps, scorecards and color-coded visuals
See summarized data in a single spot with Insights charts and push notifications
Rank top performers using Leaderboards
Support gamification with Gryphon G-score, a combination of KPIs