Accelerate Team Success Through Analytics
Sales Acceleration Dashboards provide analytics, automation, and visibility into key sales performance metrics.
Accelerate revenue through actionable insights
Capture and correlation key data sets in real-time
Coach with metrics at-a-glance to increase rep effectiveness
View performance over any time period, whether the last year or the last hour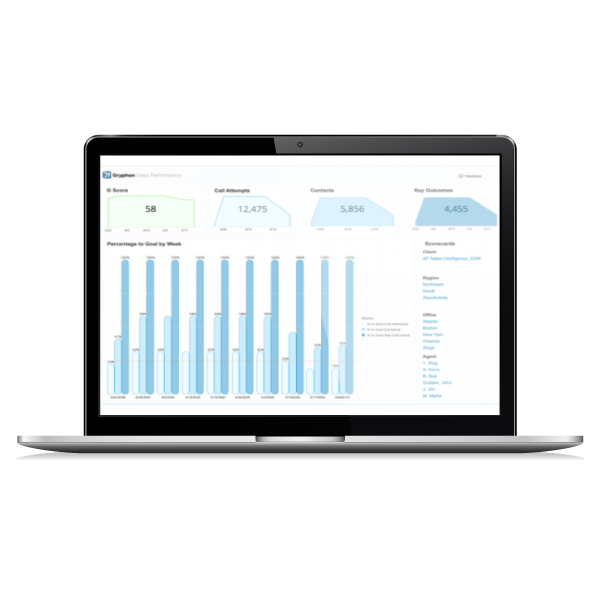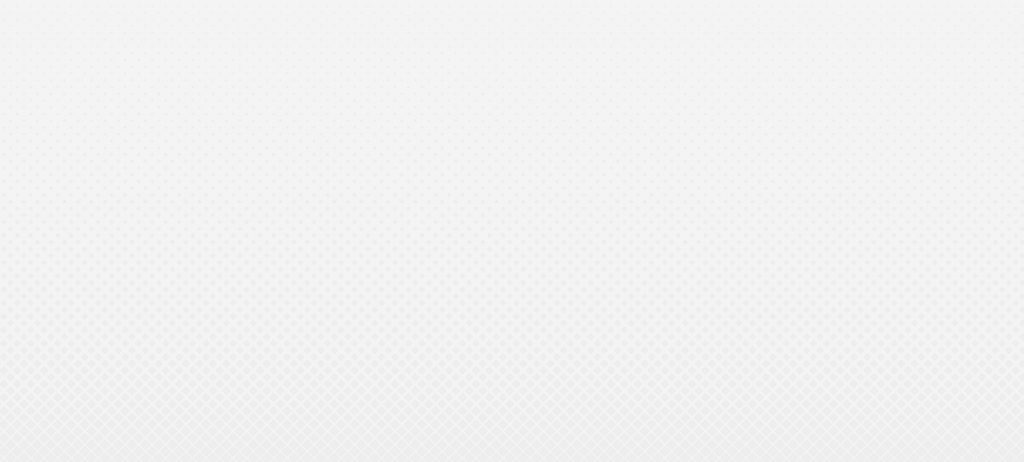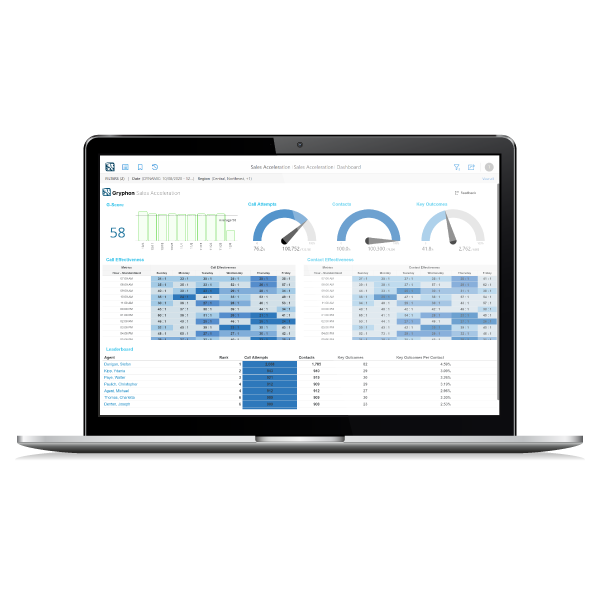 Visualize Sales Performance Analytics
Real-time connectivity and visibility enables high-powered AI to scale and accelerate a sales motion, keeping deals progressing.
Customize dashboards and reports
View metrics at-a-glance with heatmaps, scorecards and color-coded visuals
See summarized data in a single spot with Insights charts and push notifications
Accelerate rep improvement and drive effectiveness
Lead with Data and Coach with Precision
Build a sales team that creates an immediate impact using customizable dashboards for healthy competition.
Coach your team from anywhere
Train reps on the best calls, and avoid the pitfalls of less successful calls
Share best practices to close deals faster
Rank top performers with leaderboards
Support gamification with the Gryphon G-score, a custom-weighted combination of KPIs