Drive more Deals
Success Starts with Your Sales Performance Training
Your salespeople are some of the most important people in your organization as they are responsible for selling your product or service to your clients and customers. Since sales are critical to your overall success, ongoing sales methodology training is crucial, as well. Our on-demand sales performance training software gives your team access to the tools and methodologies they need to boost their sales and improve overall revenue.
Our unique sales training platform provides access to a wide variety of courses and programs for sales representatives at all levels. This includes not only standard sales performance training, but also training on individual products and services. The best sales programs make it easy to train all sales reps, including those in call centers, those working remotely, and others.




For Sales Managers and Sales Reps
On-Boarding, Ongoing Performance Sales Training, and More
In today's fast-paced world, information is everything, and access to that information can cause entire markets to shift seemingly overnight. Ensuring that your sales team is up-to-date with these changes – and that they can quickly adjust their sales methodology to suit – is important for your company's success. Our online sales training programs include:
Access to real-time coaching through automation
On-demand mobile-friendly learning platform that encourages self-service among your sales team
Learning plans based on individual roles (call center reps, field reps, sales managers, and others)
Customizable product training sessions
The ability to build and cultivate a business culture through your own unique content
Remote access to sales training sessions
Need-based tutorials for with automatic push notifications
A library of various assets, including collateral and thought leadership material
Why Gryphon
A value-based approach

Clarify
Verify data
Rules-based automation
Audit tracking

Capture
Automate logging of activity
Document every interaction
Visibility to better track sales performance

Connect
Make and receive calls from any device
Maintain current communication vendors
Integrate with virtually any

Coach
Sales performance analytics and dashboards
Actionable insights for informed coaching
Speed of onboarding & spot issues early Award Winning Performance
Accolades
Gryphon is G2 Crowd's 2020 Leader in Enterprise Sales Performance Management Software.
Gryphon received best-in-class designation from G2 Crowd reviews for Best Usability, Best Admin, Best Relation, Easiest to Do Business With, Easiest Set-up, and Quality of Support.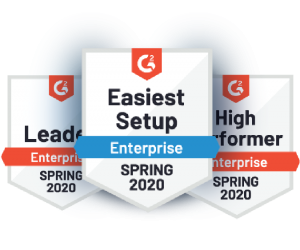 Copyright © Gryphon Networks 2020. All Rights Reserved