SALES COMMUNICATION & MONITORING SOFTWARE
NOT BIG DATA…THE RIGHT DATA AT THE RIGHT TIME
For sales and marketing teams, the day-to-day activity of sales agents and customers is the most significant source of intelligence for sales managers. But when it comes to phone-based outreach and communications outside the contact center, most companies have no idea what is really happening. Our powerful sales call monitoring software system will change that.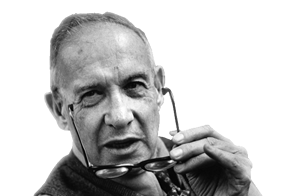 "If You Can't Measure It, You Can't Improve It"
– Peter Drucker
The telephone remains the most powerful tool to communicate with your customers, but it's also the most challenging channel to control because of the variance of devices, carriers, locations. Not to mention the challenge of navigating Federal and State DNC laws and wireless restrictions. Unlike email, where new employees are given a company-specific address, new hires are given almost no direction regarding telephone communication. So companies have no visibility to the telephone calls between agents and customers, and nearly 3 of 4 companies can't even confirm whether a call has taken place. The TRUE cost stemming from an inability to capture and control phone-based activity creates a "perfect storm" of expense, inefficiency, and risk.
Transform Communications Into Profitable Relationships

The Gryphon Sales Intelligence System was built to provide clear, accurate insight into the day-to-day marketing behaviors conducted from any phone, application or device. Purpose-built for the most demanding sales organizations, Gryphon allows a company to get their arms around valuable sales and marketing activity, so they can manage to an accurate standard and create a benchmark for accountability and continuous improvement.
With Gryphon, agents don't have to change their current processes or log their calling activity manually. Nor is there a need for a data analyst to pour over reams of data looking for a needle of insight in the data haystack. With Gryphon, every marketing interaction is captured at the network level and rendered in clear context with 100% accuracy. No new hardware, comprehensive training or complex integrations are required.
Find Out What Success Looks Like
Believe it or not, your sales team's daily activity is a company asset that is either being applied to help the business or squandered. Gryphon gives you the ability to capture, measure and multiply the successful behaviors of customer-facing teams and campaigns from any phone, anywhere. Click below to learn more about the Gryphon Sales Intelligence System, or call us to see if we might be a fit for your organization.