GRYPHON KNOWS
A Data-Driven Approach to Sales Effectiveness
Accuracy Matters
Almost 20 years ago, we set out to help companies solve two of the biggest problems they faced:
Better visibility into the phone-based sales activities of their reps
Transform the way firms could market via the telephone
Since then our clients have:
Completed more than a billion call attempts
Booked 20MM appointments by phone
Recorded 190MM post-call outcomes
Spoke to customers for a total of 804MM minutes (That's 1,500 years of call duration)
Now that's "Big Data."
Because of our ability to support clients on this massive scale, we have become the best partner for companies who require enterprise sales activity, management, and visibility.
We know:
How many calls it should take to set an appointment
The value of an appointment set against an appointment held
That activity is predictive of success
If you can't measure something, you can't improve it
Gryphon knows because we have been transforming communication into profitable relationships for our clients for nearly two decades.
This series was created to share some of our findings with the hope of driving a culture of accountability and transparency. It's filled with sales management insights that can only come from a company that has been tracking call activity for the world's largest and most highly distributed sales teams.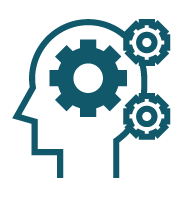 The Experts
Analyst Reports